On November 6, 2018, the 7th Mexico China Investment Fair was grandly held in Mexico City Expo Santa Fe Mexico (Expo Bancomer Santa Fe). Mexico China investment and Trade Fair has been successfully held for six times and has become an influential Fair held by China in Mexico. Since the fair was held in 2012, it has received strong support from the Chinese Embassy in Mexico, Mexico City, Durango state, Mexican Federal Power Commission and domestic provincial and municipal competent commercial departments.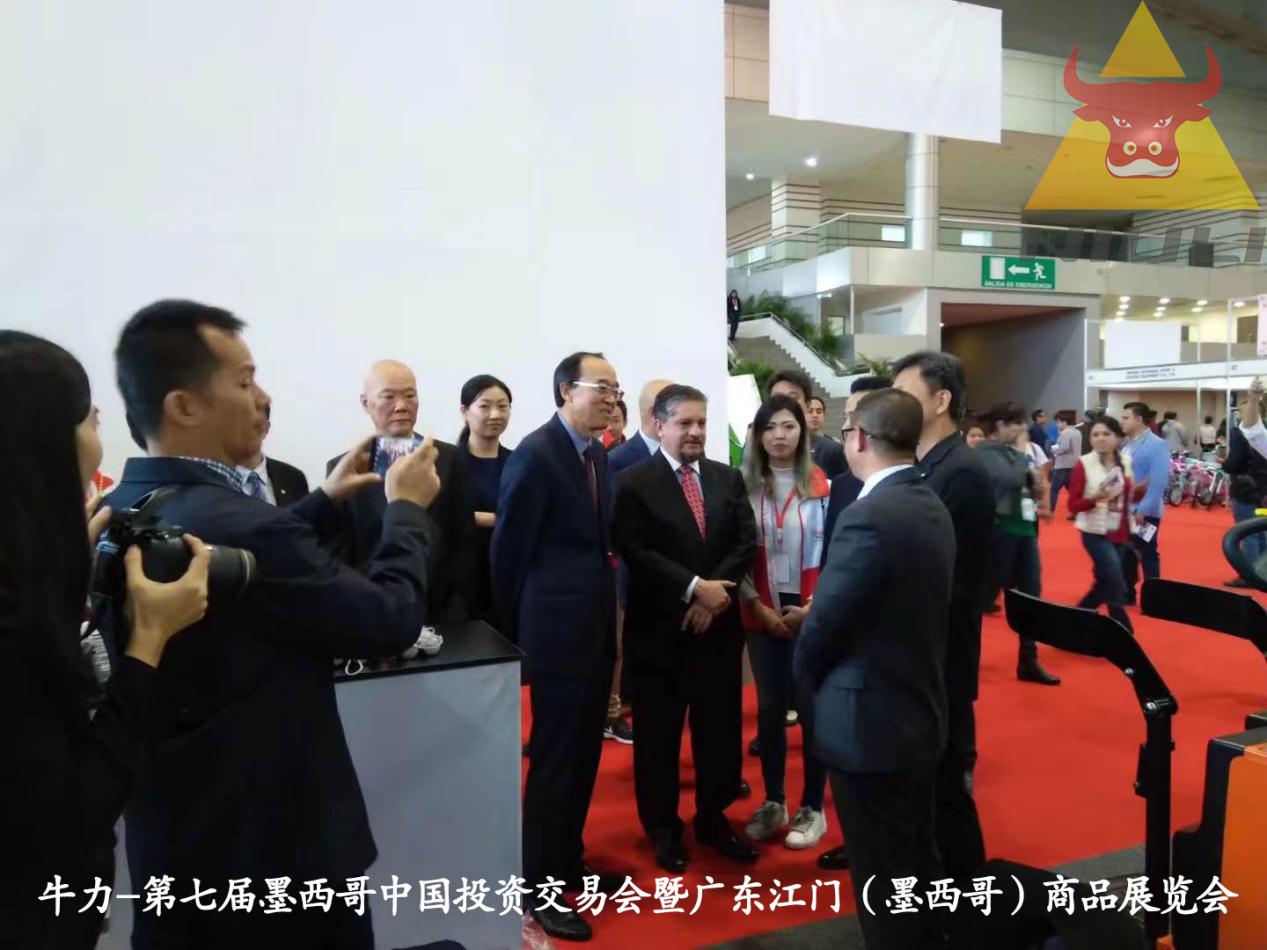 Opening ceremony site
This time, we niuli machinery will follow the municipal government to show the special area of "made in Jiangmen" in the form of "exhibition in exhibition" in this fair.
Niu Li: Mexico China Investment Fair
牛力:墨西哥中国投资交易会现场
华南物流装备制造大型企业——牛力机械携众多产品参加本次展会,展出产品包括电动搬运车、电动堆高车、高空作业平台等系列产品。
牛力:墨西哥中国投资交易会现场
牛力:墨西哥中国投资交易会现场
本着"创建国际一流企业,缔造世界牛力"的愿景,牛力机械经过十几年的迅猛发展和市场历练,销售和服务网络已覆盖全球130多个国家和地区。