On December 15, 2015, the 2015 Heshan workers' scientific and technological innovation competition jointly organized by the Municipal Federation of trade unions and the Municipal Bureau of science, industry and Commerce opened in the Municipal Telecommunications building! Niu Li Machinery delegation won the second prize.

Niu Li won the second prize in the scientific and technological innovation competition
The competition is divided into two groups: invention and innovation and industrial design. It is conducted by means of on-site report and defense. Participating enterprises need to explain their innovative products, innovation and entrepreneurship plans and ideas to the review experts in the form of PPT within 5 minutes. In 3 minutes, the expert group will put forward questions and evaluation opinions on the participating projects, and the participants will answer them on site.
It is reported that the municipal scientific and technological innovation competition has attracted extensive attention from all walks of life in Heshan since its launch. Enterprises and trade unions in the city have been widely mobilized and enterprises have actively participated. The online voting link set up on the wechat platform of Heshan information network has also attracted the attention of the masses. Many netizens have cast valuable votes for enterprises they are interested in.

Leadership speech

Contestant style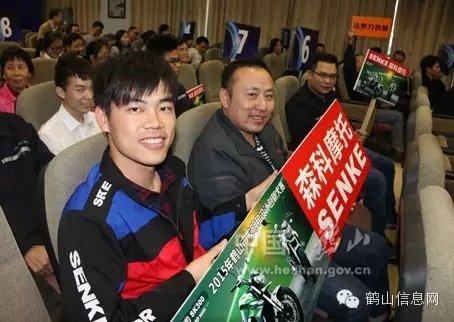 Contestant style

Contestant style